Blackburn runs organised barefoot bowls on the following nights…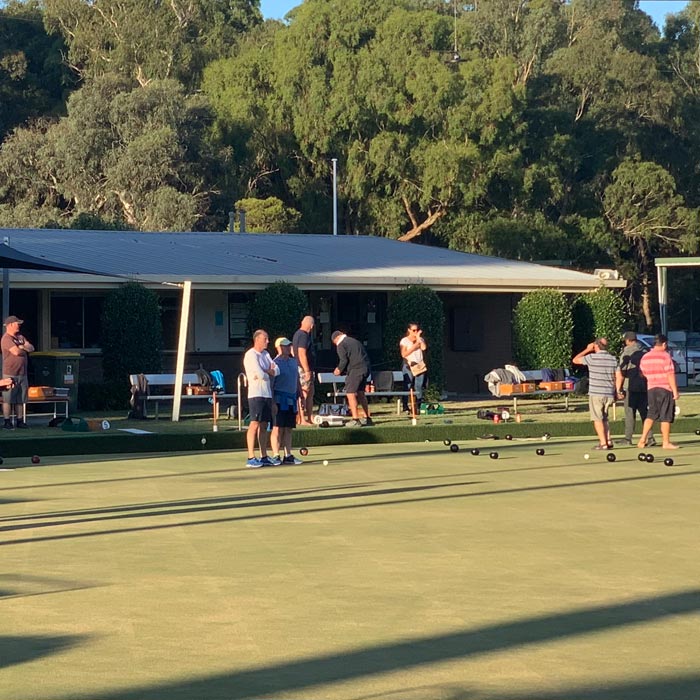 BAREFOOT BOWLS
Barefoot Bowls will be running February 19th, after a few weeks of unfortunate circumstances we are looking forward to having a fun night.
Between January and March we hold Night Owls on Wednesday night and Barefoot Bowls on Friday night, more information below
FRIDAY NIGHT BOWLS & BBQ.
BAREFOOT BOWLS IS BACK AT BLACKBURN ON FRIDAYS!
ADULTS $5, CHILDREN UNDER 12 FREE
SAUSAGES, HAMBURGERS AND ICE CREAMS AVAILABLE
NO BYO ALCOHOL BUT GREAT BAR PRICES
NO BOOKINGS REQUIRED
for enquiries feel free to call during business hours, either the club on 9877 2451 or Tony Shute on 0414339844.
TESTIMONIALS
What people say about our Barefoot Bowls

Why Choose Blackburn Bowls Club
We have events for first time bowlers
Whether you are after a casual bowl or a more competitive event, we hold Friday night barefoot bowls and Wednesday Night Owls.
We have 2 grass and 1 synthetic green
We bowl all year round and have bowls events nearly every week.
Bowls Coaching Available
With qualified coaches happy to help, coaching is available during Friday night barefoot bowls for first time bowlers.
Social Memberships Available
For $25 a year, social membership is a great option for those that just want to have a roll up and a drink at the bar.